Online Tickets - Dinokeng Game Reserve

If you are experiencing difficulty please contact us at
Tel no: 012 711 4391 or email us at info@dinokengreserve.co.za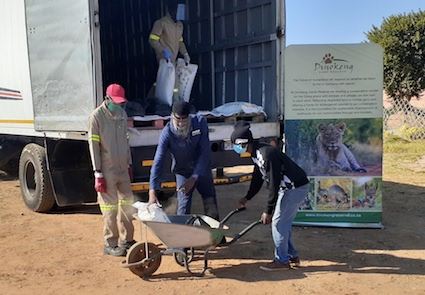 Donate to the DGR food parcel drive
01/01/2023 00:00-00:00
1. Donate R50 multiples (988 avail) - R50.00
2. Donate R100 multiples (9999 avail) - R100.00
3. Donate R200 multiples (9999 avail) - R200.00
4. Donate R 500.-- multiples (9999 avail) - R500.00
5. Donate R 1000.-- multiples (9999 avail) - R1000.00
The Dinokeng Game Reserve is a model for future conservation where humans and wildlife live in harmony in a densely populated area.
The community directly neighbouring the game reserve has been hit hard by the COVID-19 pandemic and the measurements to contain it. Landowners from within the reserve have started an initiative to distribute food parcels to the poorest of the poor. Winter has just begun and unemployment is high and even worsened due to the lock down.

To continue the food parcel drive we need your support. Cick on the "Reserve" button select from the donation tickets to match the amount you intend to donate.