Online Activity Booking - Adventure Zone

If you are experiencing difficulty please contact us at
Tel no: 012 734 0507 l 065 112 7572 or email us at cullinan@adventurezone.co.za
Return to our site
Hiking Trail (Self-guided)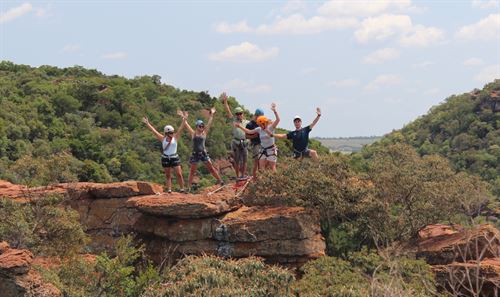 Pick a Date
- date unavailable
Pick a Time
Duration: 4 hours (This tour can take from 2 - 4 hours, depending on the distance )
Price per Person from: R120.00 (This rate is applicable per person per time slot)
PLEASE GO DIRECTLY TO MUNINGI GORGE. PLEASE NOTE WE ONLY OPEN AT 08H00
Choose between a 2 km, 4,5 km or 8 km adventure trail that takes you through our Gorge, crisscrossing the Malan spruit. Rock boulders, water crossings, steep inclines, and other natural obstacles ensure this adventure is more of a quest than a hike. Amazing rock formations, rare fauna, and indigenous flora will dazzle every nature lover and adventurer alike.
Not an easy hike. - Bring comfortable walking shoes, a hat and swim attire.
Enjoy nature the best way possible; on foot. Our adventure hike trails of 2km, 4,5km, and 8km is a great way to spend the morning with friends and family. Make use of the "swimming holes" on your way to cool down. Unique fauna and flora as well as amazing rock-formations to be seen from spectacular viewpoints.
PLEASE NOTE:
Age restriction: Child 8-years and older
Group size: 2 – 12 people per session
Duration: 1 - 4 Hours, depending on each individual
What to wear: Comfortable walking shoes. Hat and sunblock