Online Rooms - Vinboho Guest House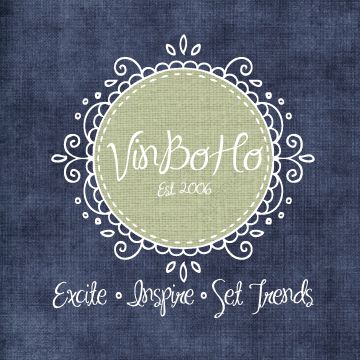 If you are experiencing difficulty please contact us at
Tel no: 084 797 7979 or email us at reservations@vinboho.co.za
Please read here about the COVID-19 virus in South Africa
or
return to our site
Done!
Your booking was successful
Terms and Conditions
​Indemnity
In the event of performance being frustrated or delayed by strikes, riots, lock-outs, trade disputes, weather, vis major Acts of God or any other cause not within the control of Vinboho Guest House, it is agreed that Vinboho Guest House shall not be held liable for any loss or loss of trade or profit as a result of such cause.
Guest/s attend this establishment at their own risk. The proprietor, its agent/s or employee/s shall not be liable for, and the guest/s hereby waive and abandon any claim of whatever nature including but not limited to that of theft, injury, loss or damage of whatever nature against the proprietor's default, negligence or otherwise.
The Guest/s in addition to the aforesaid, hereby indemnify the proprietor against any claims which may arise from whatever nature, whether arising from the proprietor's default, negligence or otherwise.
Booking Procedure
To secure a reservation a 100% deposit of the total accommodation tariff must be received.
Single tariffs: a single supplement is applicable as noted. Tariffs are subject to change without notice.
Tariffs, on confirmed reservations for which a deposit has been received, will be held.
Dates and rooms will not be held provisionally and bookings are taken on a first come first serve basis.
Only registered, paying guests are permitted on the premises.
The Guest in whose nake the booking is made shall be present upon check-in and throughout the duration of the reservation.
The reservation is NOT transferable.
Non-paying guests are NOT permitted on the premises of Vinboho unless prior written arrangements have been made with management. Please arrange with Management, should you be expecting Guests.
All rooms are strictly non-smoking. Smoking in rooms will incur an R1500 special cleaning fee.
Pets can be accommodated with prior arrangement.
Due to the nature of the establishment, unfortunately, we cannot accommodate children under the age of 13 years.
Cancellation Policy
We have NO refund policy.
Our terms and conditions are deemed as being accepted on receipt of the bank deposit, or credit card details.
We will seek compensation for any cancelled accommodation that cannot be re-booked, including premature curtailment of stay.
Accommodation will automatically be cancelled if the deposit is not received by the due date.
Deposits are not refundable in the event of a 'non-arrival'.
No person other than those quoted and paid for, are permitted to share the accommodation.
Check-in & Check-out
Check-in is from 14:00 to 17:00.
Check out is by no later than 10:30, to ensure enough time to prepare rooms for next guests to check in on time
Late check-in's to be arranged by no later than 16:00 on the day of arrival. The reception will close at 17:00 and your booking will be cancelled if no arrangements were made.
All guests are required to provide identification upon check-in, failing which Vinboho Guest House reserves the right to deny the guest access.
Only registered, paying guests are permitted on the premises.
The guest in whose name the booking is made shall be present upon check-in and throughout the duration of the reservation. The reservation is non-transferable.
While we make every effort to allocate you with the room of your choice, this cannot always be guaranteed.
Other Terms & Conditions of Stay
Our office hours are from 08:00 to 17:00 daily.
Items or services procured from Vinboho Guest House shall be settled in full prior to checkout and/or upon presentation of an invoice.
A lost or damaged key set poses a security risk and requires changing of locks. Loss of a key set shall incur a replacement fee of R1000.
Insurance cover for guests and their personal effects is not provided by Vinboho Guest House. Guests are encouraged to ensure adequate cover is in place for all eventualities prior to their arrival and to take necessary care with personal items and valuables. Electronic wall-mounted safes are provided in each room for this purpose.
Please consider other guests and keep the noise levels to a minimum at all times. Should the guest/s behave in such a manner, which is not acceptable by civilized standards, the guest/s may be asked to vacate the premises.
Kindly be aware that the owner's pets live on the property and should be taken into consideration should a guest have allergies or a fear of animals.
Laundry & housekeeping services are available daily from Monday to Saturday. Unfortunately, these services are not available on Sundays and Public Holidays.
Breakfast is served daily in the dining room from 07:00 to 10:00.
Lunch and dinner can be pre-booked in advance and provided at an additional charge.
Please wait for the gate to close before driving off as a gesture of safety precautions towards other Guests.
Reception
28 Uys Krige Drive
Panorama
Cape Town
Tel No: +27 21 838 1333
Cell No: +27 84 797 7979 | +27 65 363 8291
Email: liza@vinboho.co.za | reservations@vinboho.co.za
Emergency Contact Details
24 Hour Hospital Mediclinic Panorama
Rothschild Boulevard,
Ambulance ER24 084124
Panorama, Parow
Tel No: +27 21 938 2111
General Practitioner
Dr Riette Nel
9 Baracouta Street, Monte Vista
Tel No: +27 21 559 1513
After Hours Tel No: +27 27 712 6699
Risk
It is a condition of occupancy that the owner, VinBoHo will not be held responsible for loss or damage of any property brought onto the premises, whether arising from Fire, Theft or any other causes and by whomsoever caused or arising from negligence (gross or otherwise), or wrongful act of any person in the employment of the owner, VinBoHo. An electronic safe is provided for your valuables.
Number of Overnight Occupants
​Overnight occupation is strictly according to the number of persons as per the reservation document.
Garbage
Please place it in the designated area.
Visitors/ Social Gatherings
No more than 2 visitors are permitted at any time without prior arrangement with VinBoHo. Visitors should vacate the premises by 21h00.
Behavior and Noise
​Guests are responsible for the correct and decent behavior of all occupants. Should the client behave in such a manner, which is not acceptable by civilized standards, the client and his guest may be asked to vacate the premises. Please respect the quiet times between 21h00 and 07h00.
Housekeeping Services
Monday – Saturday – Daily services
Sundays and Public Holidays – only if arranged with management
Laundry
Laundry Services are available from Monday – Saturday. Laundry Forms and Bags are available from Reception. Laundry to be handed in and collected again from Reception.
Check-in/ out Times
Check-in between 14h00 and 17h00.
Late arrivals to be arranged with Reception before 16h00 on the day of expected arrival.
Check out strictly by 10h30.
Late departures can be arranged and might incur an additional charge, depending on the circumstances.
Smoking Policy
Smoking is strictly prohibited in all rooms or apartments. Failing to comply with this rule will result in additional charges being incurred for the guests' accounts in order to take steps to rectify this offense.